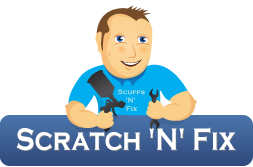 Mobile Alloy Wheel Refurbishment – Alloy Repair in Cardiff
If you've invested in a set of alloy wheels for your car, the chances are that you'll want to keep them in pristine condition, helping to maintain the look and residual value of your motor. Unfortunately, accidents do happen, and scuffed and kerbed alloy wheels are an all too common occurrence.
The good news is that Scratch 'n' Fix's comprehensive range of services are not limited to paintwork scratch repairs and bumper scuff removal - we're also mobile alloy wheel refurbishment specialists. Our alloy repair techniques for scuffed and kerbed alloy wheel rims and spokes are not only fast, professional and cost-effective, but actually negate the need for shot blasting and complete alloy wheel refurbishment.
Our experienced Scratch 'n' Fix mobile specialists can undertake the most appropriate repairs on your alloys. We don't make compromises when it comes to the final finish - you can expect nothing but professional, outstanding results that last. By filling, painting and lacquering wheel rims or alloy spokes, we are able to return alloys to their original pristine condition, whilst also helping to prevent the risk of further damage from exposure to the weather and corrosive road salts.
What's more, we also employ a colour and texture match technique to ensure that alloy repairs are seamlessly restored according to the manufacturer's original specifications. For extra peace of mind, you can be assured that all repairs undertaken by Scratch 'n' Fix professionals are fully guaranteed.
Not only do Scratch 'n' Fix offer this superb mobile alloy repair service at a competitive rate, but we're also available at your convenience. Just give us a call on 07920 743 726, or alternatively you can arrange a free estimate via our online contact form.
Latest Blog Posts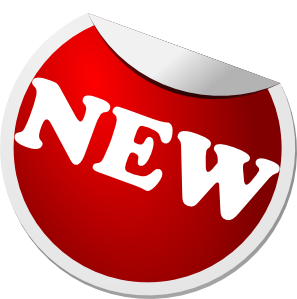 ...
Services we offer:
Areas we service:
Cardiff
Caerphilly
Newport
Did you know?
Scratch 'n' Fix specialists are able to match any factory production colour worldwide.

Our paintwork repairs are typically cheaper than your insurance excess.

Many years of experience dealing with all types of vehicles offering car scratch repairs, smart repairs and alloy wheel refurbishment
What Our Clients Say
The work is perfect, you'd never know it had been painted, or had a couple of nasty dents. All in all I am very satisfied with the Scratch 'N' Fix experience and will recommend you to all my friends and family.
Our Latest News:
Currently no news, check back soon for updates!